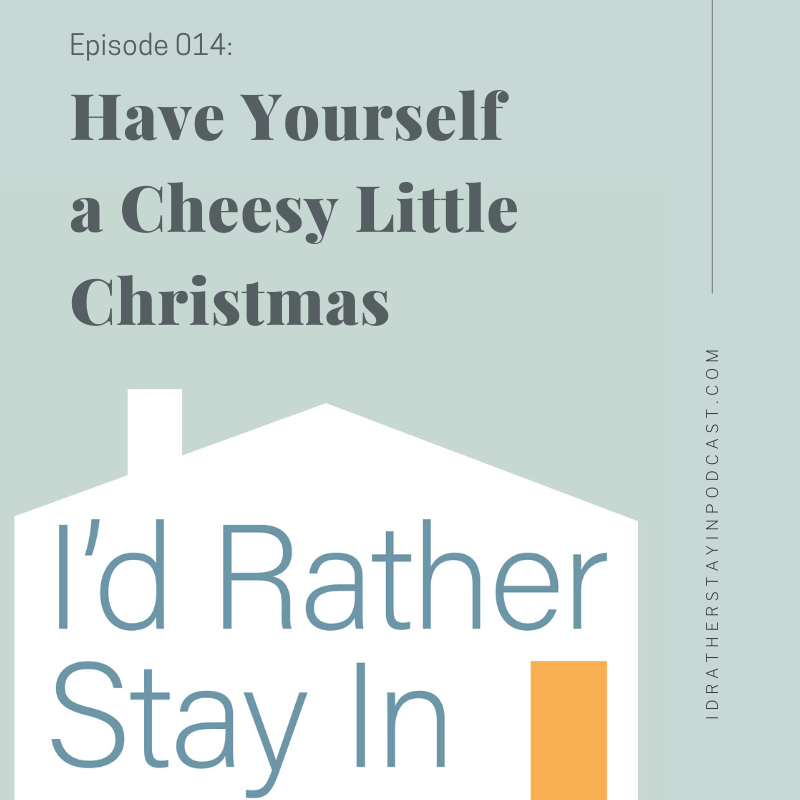 Hello! Welcome to episode 14 of I'd Rather Stay In. This week, we are spending some time dissecting the glitz, the glamour, and the cheese of our favorite holiday movies!
The classics vs. the cheesy
We love classic holiday movies.
Some of our favorites include White Christmas, Christmas Vacation, A Christmas Story (for Stephie, not Megan), Elf, Love Actually (even though it's problematic), The Holiday, and Scrooged.
But what we really love? The cheesy Christmas movies that got their start on Hallmark and Lifetime and have made their way to the streaming platforms.
Why do we love cheesy holiday movies?
Because no one working on them gives a single fuck, most especially the props departments.
Ok but really. The formulaic format lets us know we can expect some campy Christmas fun and a romantic kiss at the end.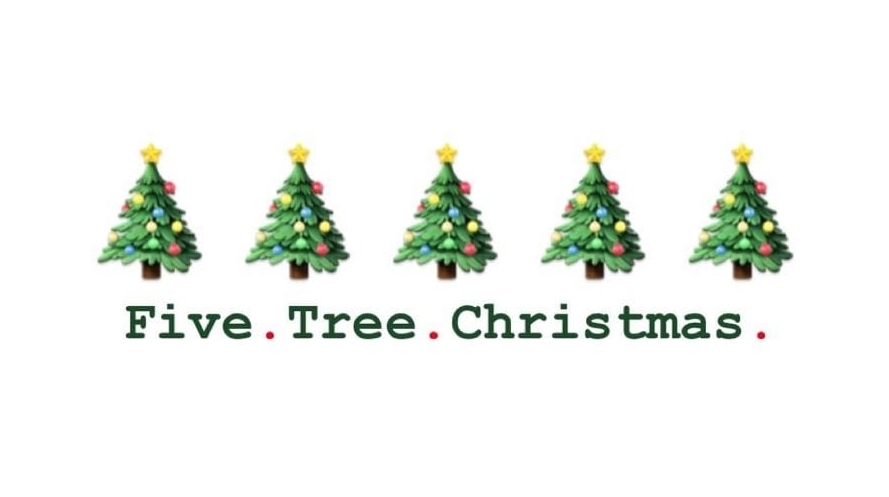 Five Tree Christmas
Our friend Ade, who you may remember from Episode 004: Getting Under Our Skin, has started an Instagram account @fivetreechristmas and the Five Tree Christmas Podcast to review these wonderfully terrible movies.
She has a detailed rating system and categorization system for these movies. Check out her Instagram story highlights or Episode 3 of her podcast.
Be sure to subscribe to Five Tree Christmas for Ade's movie reviews and episodes all about having a wonderful holiday season.
Some of our favorite cheesy Christmas movies
A Christmas Prince and A Christmas Prince: The Royal Wedding have both become cheesy classics very quickly and we are very excited for the third one this year.
Let it Snow on Netflix was so good that it may veer into actual good movie territory.
Princess Switch is great, but if you're a baker, fast forward through the competition scene or else risk becoming irate at Vanessa Hudgens trying to use a mixer to puree some berries.
Christmas Reservations on Lifetime was also pretty cute.
We also not-so-secretly enjoyed Under the Mistletoe and The Spirit of Christmas because we seem to really enjoy ghost characters.
Other stuff we mentioned in this episode
Megan loves Troop Beverly Hills.
Netflix is making us wait for the 2nd Princess Switch movie by giving us The Knight Before Christmas (spoiler: it's lackluster) instead.
There's a reason you see all the same actors in all the Hallmark Christmas movies.
The movie Let It Snow was actually a book first! (Let It Snow: Three Holiday Romances)
We didn't mention this in the episode, but our friend Kit put out Hallmark movie bingo cards this year! Perfect for watch parties with your friends.
Apparently someone decided to make an off-Broadway Golden Girls puppet show.