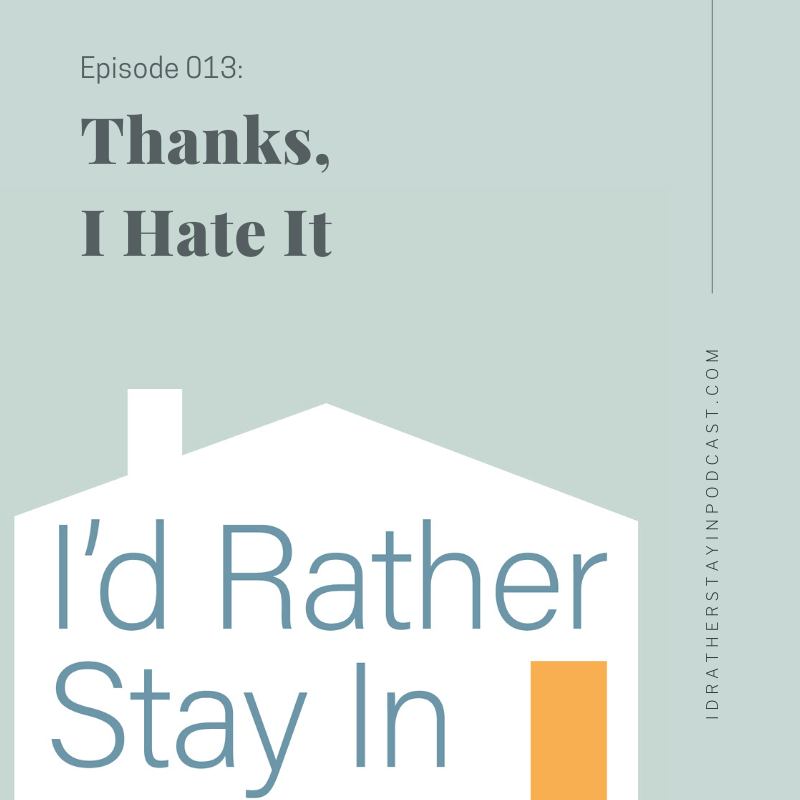 Hello! Welcome to episode 13 of I'd Rather Stay In. This week, we are uncovering the good, the bad, and the tacky of gift giving.
Wrapping gifts: Love it or hate it?
Megan loves wrapping presents. She's great at it!
Stephie? Not so much. Mostly because she is not good at it. She's really glad that there are stores that will wrap your gifts for you.
What's the best gift we've ever given?
For Stephie, it was probably the beautiful, handmade John Neeman knife that she purchased for her husband as a wedding present.
She also hand makes a lot of gifts for people and loves when they love and use the gifts. The best compliment would be having to remake something because it was so well-loved that the original fell apart.
For Megan, she had pet portraits made for three of her friends. Giving them a memory of their beloved pets made her feel so good.
Shopping local is a great way to buy thoughtful, unique gifts that people can't just pick up anywhere.
What's the best gift we've ever received?
One of Megan's favorite gifts was a set of really nice headphones that her sister-in-law gave her. She uses them every day – it may not be super heartwarming, but it was something she needed and uses!
Last Christmas, one of Stephie's best friends painted portraits of all four of her pets for her.
She also cherishes the handwritten recipe card of her mom's famous Pecan Raisin Pie that her aunt had matted and framed after her mom passed away.
But what about the gifts we don't like?
We try to remember that it's the thought that counts. And then hope the person doesn't ask why we aren't wearing or using the item later. *Fingers crossed*