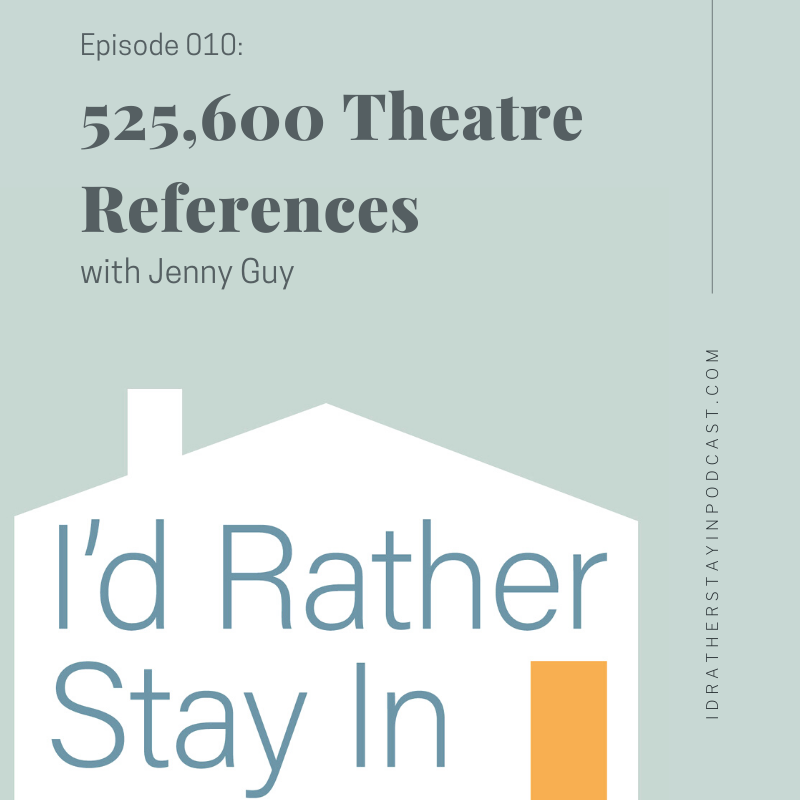 Hello! Welcome to Episode 10 of I'd Rather Stay In. This week, we're joined by our friend Jenny Guy (@jennegui) from Tulsa Project Theatre as we try not to sing our way through one of our favorite topics: Musicals!
Why do we love musicals?
A lot of people really passionately hate musicals (including members of our own families), but we all love musical theatre because the songs help us express feelings that are too big for words.
We also love that musicals often tackle tough issues and are an approachable way to broaden our worldly horizons.
The atrocities that are live TV musicals
We won't beat around the bush – we really struggle with these live TV musicals.
The Sound of Music Live! was one of the first and sadly, not the last.
Jesus Christ Superstar Live in Concert is one of the more recent. We love John Legend, but…we have a really hard time with some of the questionable casting in these particular shows.
We recorded this episode before The Little Mermaid Live! aired, but we do not exactly have high hopes. (Although we are excited about the movie reboot.)
Some of our favorite shows
If we are talking soundtracks, we love The Greatest Showman soundtrack.
It's also pretty hard to beat the Moulin Rouge soundtrack (well, or the movie in general).
Megan is also a fan of the Chicago recording with Bebe Neuwirth.
Funny Girl is one of Stephie's favorites while Jenny will never stop loving Oklahoma and Into the Woods.
And we all adore White Christmas (the movie version always!). And don't forget Cabaret!
Jenny and I also hate Megan a little because she gets to see Dear Evan Hansen soon.
None of us liked La La Land and would like it stricken from the record.
Other stuff we mentioned in this episode
Behold the taco cake that Megan made for her son's birthday: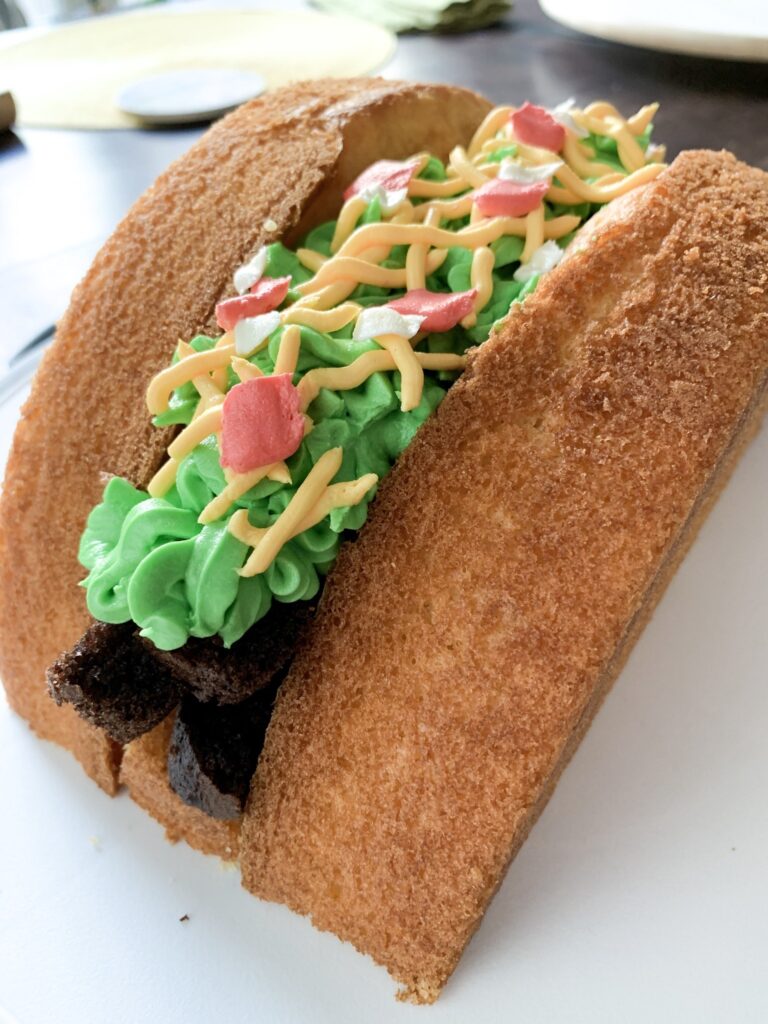 Check out Episode 3, where we talk about anxiety and how we manage ours.
"Totally Fucked" from Spring Awakening is one of Jenny's favorite songs to listen to when the world just needs the middle finger.
Honestly, the Cats movie trailer kind of terrifies us. We also have some real questions about the cast lineup.
If we thought Cats was weird, though, let's just take a look at the synopsis of Starlight Express. God bless Andrew Lloyd Webber.
Jenny has a particular soft spot for Hugh Jackman singing "Oh, What a Beautiful Morning" from Oklahoma.
Disney is putting out a live-action version of Lady and the Tramp that we can't wait for.
If you're trying to get non-musical people to enjoy musicals, give The Book of Mormon or Hamilton a try!
And don't forget to watch David Harbour in the SoulCycle SNL sketch.