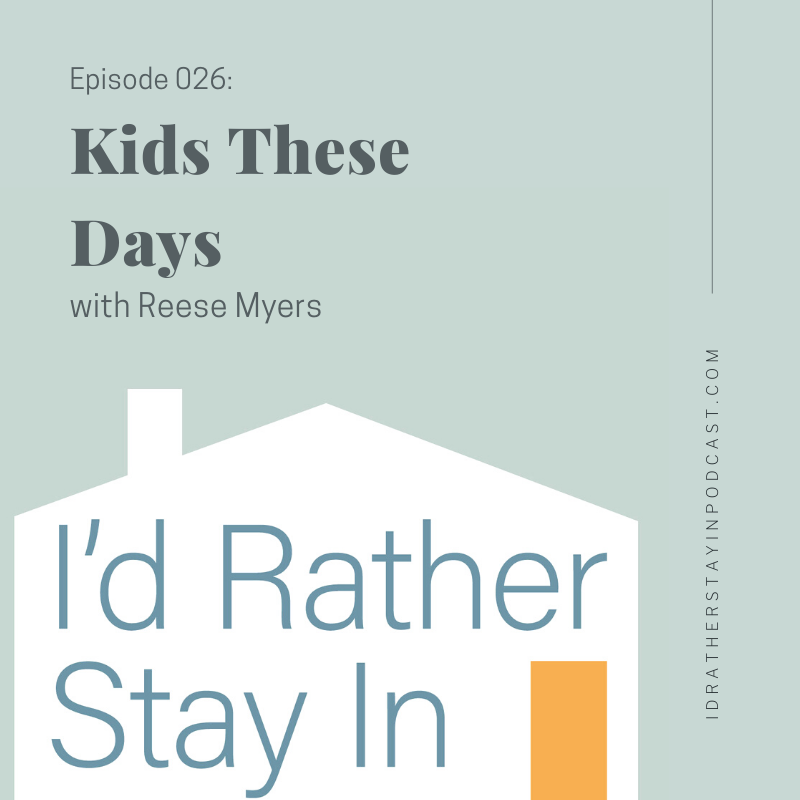 Hello! Welcome to episode 26 of I'd Rather Stay In. This week, we have a very special guest joining us to talk about what it's like to be a teenager these days: Megan's oldest son, Reese!
What is a VSCO girl?
Honestly…we still aren't really sure. All we can really know is that they seem annoying and wear a lot of scrunchies and carry Hydro Flasks.
You're welcome.
Why are kids so addicted to TikTok?
Apparently all the kids have TikTok and use it to make short video snippets. Reese says Charli D'amelio is super popular for her dance videos on the app, and the "Renegade" dance, created by 14-year-old Jalaiah Harmon, is all the rage right now.
It also seems to be a crapshoot as to how or when things go viral on the app.
Reese says we probably shouldn't be on TikTok though. We aren't offended.
What are kids talking about?
Apparently nothing in particular. They discuss current events as they are happening, but not looking at topics at a larger level.
What do kids wish their parents knew about their age group?
Bottom line: they're just kids. Even though the stressors are different from adulthood, there are days kids just need some mental space and support, too.
Remember, being a teenager sucks.