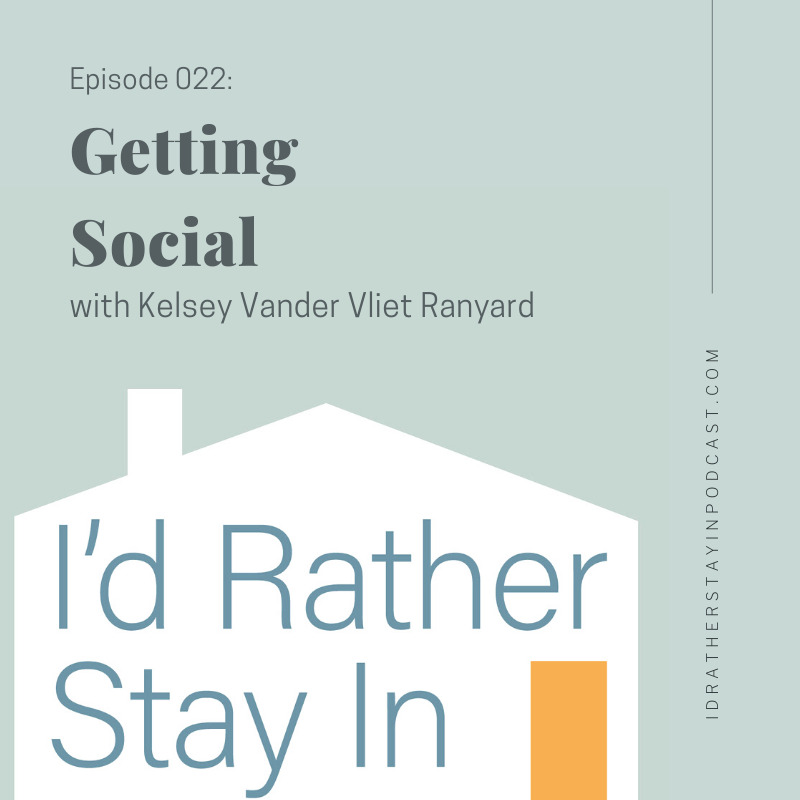 Hello! Welcome to episode 22 of I'd Rather Stay In! This week we are joined by Kelsey Vander Vliet Ranyard (@fromanothamotha) to talk about the good, the bad, and the ugly of social media.
Kelsey's social media experiences
As a birth mom and outspoken member of the adoption community against injustices in the adoption system, Kelsey has definitely seen both the good and bad sides of social media, particularly on Instagram.
She has made great friends because of social media, but has also experienced personal attacks on her life choices on social media.
The criticism she has received has definitely affected when, how, and what she shares with her audience, especially when she is protecting her son's privacy and story.
How Kelsey deals with online criticism
Put that phone down and walk away!!
(She also recommends turning off the notifications for the social apps on your phone, mostly for your own sanity.)
But what is positive about social media?
Kelsey has used her social platform to do good in the world through her Mother's Day project to send Mother's Day cards to birth moms around the world.
She uses the project to do good for birth moms and to also educate people on how to talk to and write to birth moms in their cards.
When Kelsey uses social media to change the narrative, she says it makes the bad parts of social media not feel like such a big issue.
Social media has allowed her an outlet to speak her mind and say what she needs to say and provided an audience who wants to listen. The networking she has done on social has allowed her to get jobs and speaking gigs, get the word out about good and bad happenings in adoption, and more.
So you want to be an advocate on social media?
Be persistent. Be creative with the way you share and talk to people. Share content that feels and looks real that people will want to read and reshare.
And above all, be passionate.