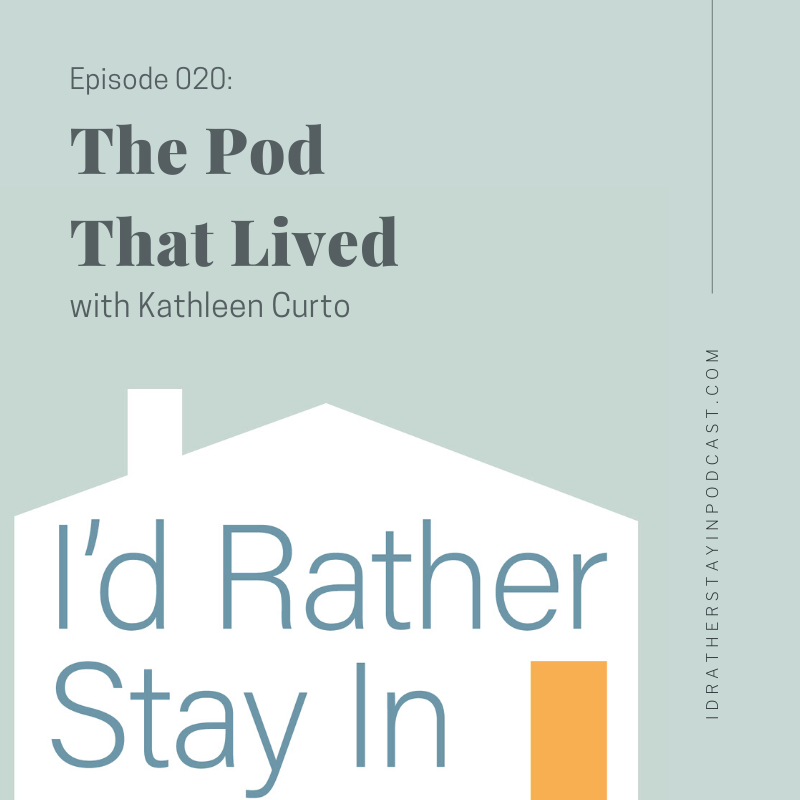 Hello! Welcome to episode 20 of I'd Rather Stay In. This week, we are tapping on the bricks behind The Leaky Cauldron and entering into the magical world of Harry Potter with our friend and fellow Potterhead Kathleen Curto (@kathleencurto).
Show notes contain affiliate links.
How we became obsessed with Harry Potter
Sorcerer's Stone came out when Kathleen and Stephie were both in 4th grade, and their individual love for the series was pretty immediate.
Megan started reading the series after Prisoner of Azkaban came out. She worked in a bookstore and started reading them on a slow work day and couldn't put them down. Her love was rekindled by seeing her kids fall in love with the story as well.
Our favorite books of the series
Kathleen: Prisoner of Azkaban, closely followed by Deathly Hallows
Stephie: Half-Blood Prince or Deathly Hallows
Megan: Order of the Phoenix
Our favorite characters of the series
Kathleen: Hermione, Neville, Luna, Fred & George
Megan: Tonks
Stephie: Luna
What houses are we in?
Ravenclaw. Across the board, apparently.
Caw caw, motherfuckers.
Although if Stephie can choose, she's choosing to be near the snacks in the Hufflepuff common room.
What is our favorite piece of magic in the Wizarding World?
Stephie: the Marauders' Map; Animagi
Megan: the moving paintings
Kathleen: Nifflers; Accio; Apparition
What do we think of magical modes of transportation?
Megan thinks they're all terrifying. She has strong feelings about this (and she is not wrong).
Other stuff we mentioned in this episode
Kathleen is a talented photographer located in the Sacramento area (check her out at Kathleen Curto) and just launched her own podcast: Curating Cozy!
Stephie's all-time favorite book is East of Eden by John Steinbeck.
Stephie and Kathleen are forever obsessed with Binge Mode.
Try the Sporcle Top 200 Harry Potter Characters quiz. It is HARD!
Stephie adores The Kitten Lady.