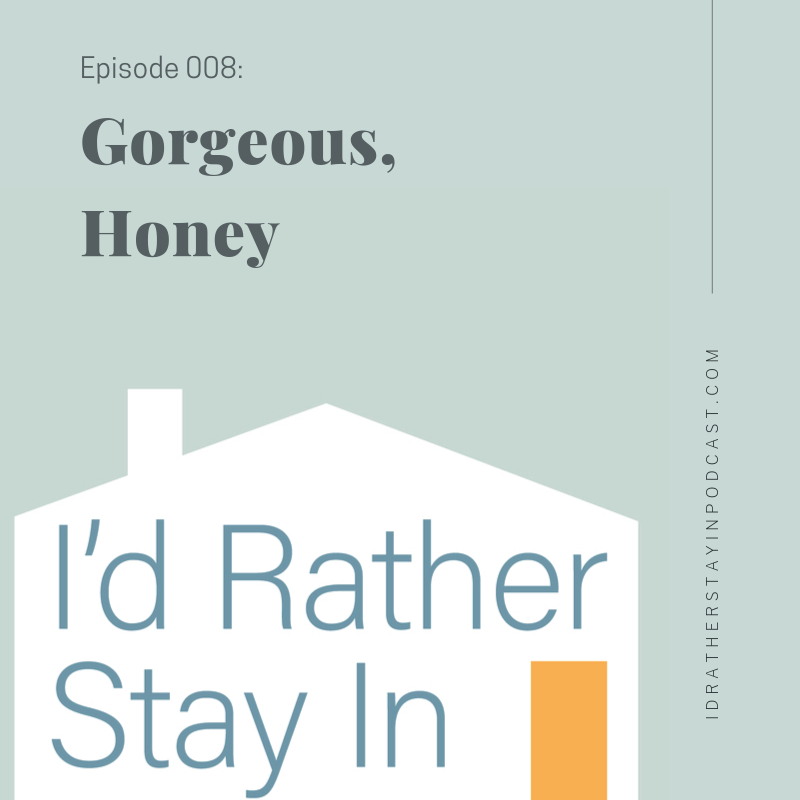 Hello! Welcome to Episode 8 of I'd Rather Stay In. This week, we're talking about another one of our favorite TV shows: Queer Eye!
How Queer Eye got its start
The original series premiered on Bravo July 2003 Queer Eye for the Straight Guy (later shortened to Queer Eye). The final episode aired in October 2007.
From Wikipedia:
"Producers Collins and Metzler were given approval by Bravo to develop Queer Eye after the ratings success the network experienced when it counter-programmed a marathon of its 2002 series Gay Weddings at the same time as Super Bowl XXXVII during 2003 January."
The original series was based in NYC.
The reboot
The Queer Eye reboot debuted on Netflix on Feb 7, 2018.
Unlike the original, this version has been filmed in Atlanta and Kansas City and surrounding towns, which is quite a contrast to bustling, liberal NYC.
A four–episode special season called Queer Eye: We're in Japan! is set to be released on November 1.
Why do people (besides us) love this show so much?
Stephie put this question out on her Instagram stories and got a bunch of great responses:
Because they are as interested in learning from [the heroes] as they are in wanting to "fix" them.
It's so inclusive and uplifting. It's one of the few things that feels just pure and good!
It's an amazing show about humanity. It feels good to root for people!
Shifting definitions of masculinity/being a man means caring for others, yourself, etc.
Because it's the most heartwarming thing and watching people accept and love themselves gives me hope that maybe one day I too can fix my life. Plus they're hilarious. And perfect humans. And inspiring. And I could gush forever. Besides [Great British] Bake Off, it's the only show I even have interest in watching when completely depressed and down.
The sincerity of it all! If a Trump supporter can accept love from the Fab 5, well shit.
Each guy shows such love and thought to the heroes. I also love that they call them heroes.
Seeing people come to understand and believe they are valued.
I love the normalizing of relational language when Bobby, Tan or Karamo are speaking about their husbands. Thought the show is about so much more than that, it is that little detail that makes me happy.
Over the Top by JVN
We both read Jonathan's new book, Over the Top, prior to recording this episode. It is a quick and easy read and one we 100% recommend.
Aside from Megan discovering that she has a true missed connection with JVN, we both found the book to be heartbreaking and heartwarming all at once.
Our favorites
While we hate to pick favorites, Megan is partial to Tan while Stephie is partial to Bobby.
Some of our favorite episodes include S1E4 with AJ, S2E1 with Mama Tammye, S3E3 with the Jones sisters, and S4E2 with Wesley. Just to name a few.
Other stuff we mentioned in this episode
Getting Curious with Jonathan Van Ness is a great listen and you will probably even learn some things. "What does Planned Parenthood do to keep us safe?" is a great example.
Follow the Fab 5 on IG and enjoy their sincere love for one another: @karamo, @bobby, @jvn, @antoni, @tanfrance.