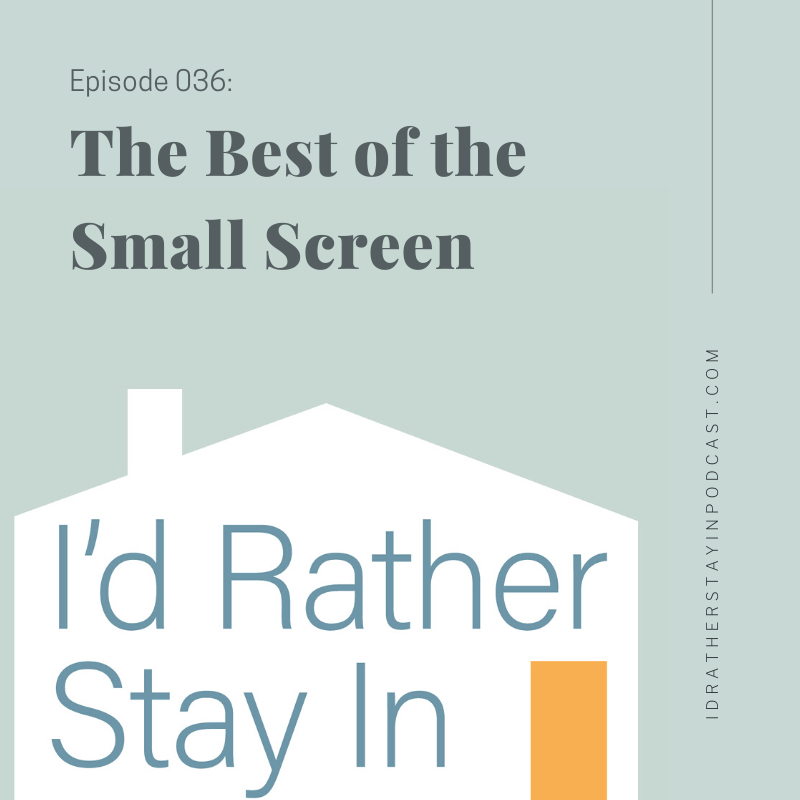 Hello! Welcome to episode 36 of I'd Rather Stay In. This week, we are spending far too much time discussing our favorite TV shows.
What we're watching now
Megan has been into watching Search Party on the HBO app.
Stephie just finished watching Love, Victor on Hulu.
Stephie is always watching some part of The Bachelor franchise and Megan does not understand.
Shows we couldn't quite finish
Mad Men. Sorry, but at some point Stephie just couldn't hang after Don Draper's new wife sang to him in their sunken living room.
Megan couldn't get into How I Met Your Mother or Big Bang Theory.
We both also trailed off from Outlander somewhere in season 2.
Stephie couldn't hang with The Umbrella Academy on Netflix. She'd take a spinoff of just Klaus, though.
Stephie has too much secondhand embarrassment to watch The Office.
Shows we can't wait for more of
Stranger Things. End stop.
Shows we love to rewatch
The Good Place and Parks & Recreation are Megan's. Sometimes The Office.
Stephie can rewatch Jane the Virgin on repeat. She might have a problem. It's fine.
Queer Eye and Great British Bake Off are others that Stephie goes back to frequently.
Shows we hated the endings of
Lost. Megan has a lot of feelings about this.
Dexter. Stephie has a lot of feelings about this.