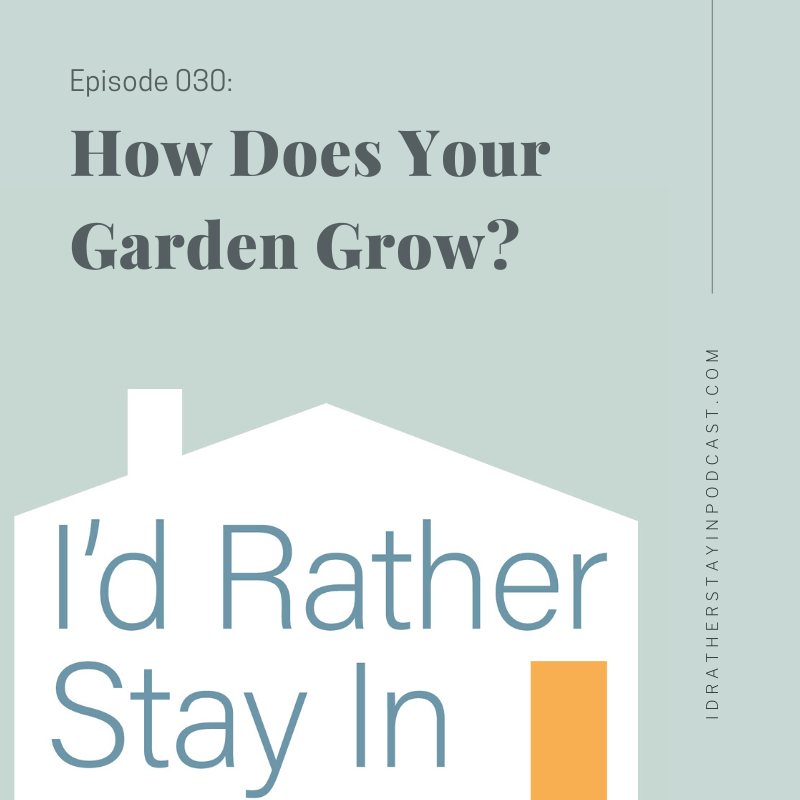 Hello! Welcome to episode 30 of I'd Rather Stay In. This week, we are taking advantage of the warm weather and spending some time talking about our home gardens.
This post contains affiliate links.
Know your zone
If you're new to outdoor gardening, one of the first things to do is figure out what zone you live in. This will tell you what plants will survive best outdoors for you.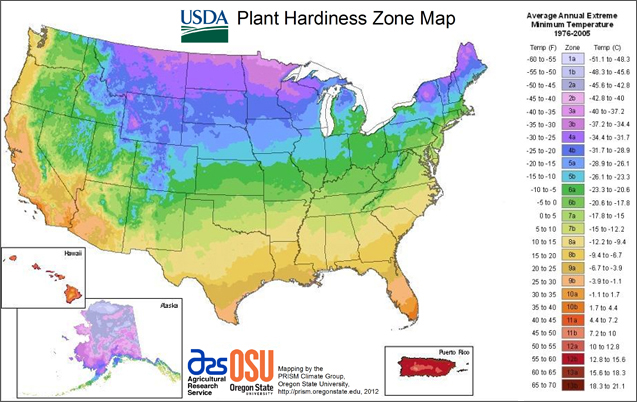 Someone help us
Someone please tell us why neither of us is good at growing peppers and why Megan's zucchini never make it.
Seriously. Help.
Things that are easy to grow
Cucumbers. Just start with one plant because OH BOY do they overproduce.
In the midwest: Daylilies (for sunnier spaces) and hostas (for shade).
Herbs are great to grow indoors or outside – and they make your patio smell great even if you never cook with them.
Bulbs! Plant them in the fall and they'll pop up in the spring, giving you some color and life before anything else looks alive.
Resources
We both have and like the book Square Foot Gardening by Mel Bartholomew. It's especially helpful for new gardeners.
Stephie has a tabletop grow light that she uses to start seedlings before transplanting them outside. She also uses it to keep some of her sun-loving houseplants alive in her dark house.
Gardener's Supply is a great source for a whole variety of gardening supplies.
Don't forget to check out your local nurseries!
Other stuff we mentioned in this episode
If you have chives, pop your chive blossoms into a small jar of white vinegar and let it infuse in the fridge for tasty chive vinegar.
Neither of us has ever played around with aerogardens, but we are quite fascinated with them.
Megan got a squash tunnel and plans to grow loofahs on it next year. (Check out photos of squash tunnels here!)
We are really enjoying watching The Big Flower Fight on Netflix.
The 2020 Chelsea Flower Show went virtual this year with tons of online classes and resources to check out.
Megan has embraced her grandma status and got herself a gardening swivel seat.
Stephie just discovered Yoga with Adriene and is obsessed.